Fast simulator of Photonic Quantum Computers
A Python / C++ framework for efficient photonic quantum computer simulation.
Fast and reliable backend
The simulator backend uses state-of-the-art algorithms to simulate photonic quantum computations
Learn more about the backends
Dynamic drag-and-drop interface
With the intuitive drag-and-drop UI you can create and edit photonic quantum circuits and visualize their results and export them for later use.
Learn more about our interface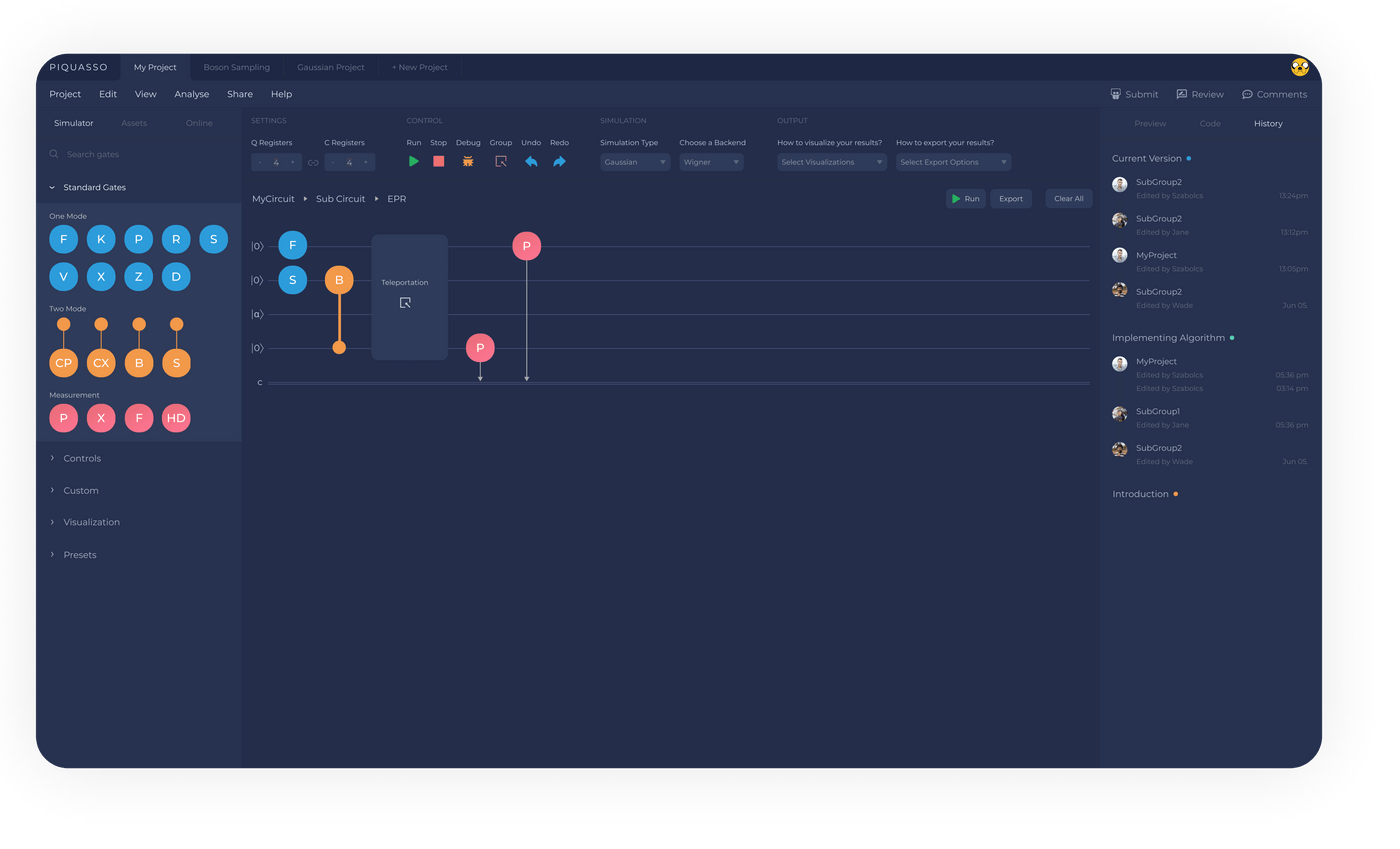 Browse, find and discover new circuits in Piquasso's rapidly growing public repository. Use the sharing functionality to extend the community's knowledge base with your ideas.
Gaussian Boson Sampling

@joczikszabi
Variational Quantum Eigensolver

@lesliesipe
Quantum Neural Network
@jennywilson
Gate teleportation

@floydmiles
Dense subgraph search

@benmuller
Differential equation solver

@robertfox
Graph Similarity

@liuxang
Quantum Neural Network
@jennywilson
Poisson equation

@wangli
Point processes

@zhangwei
Dense subgraph search

@benmuller